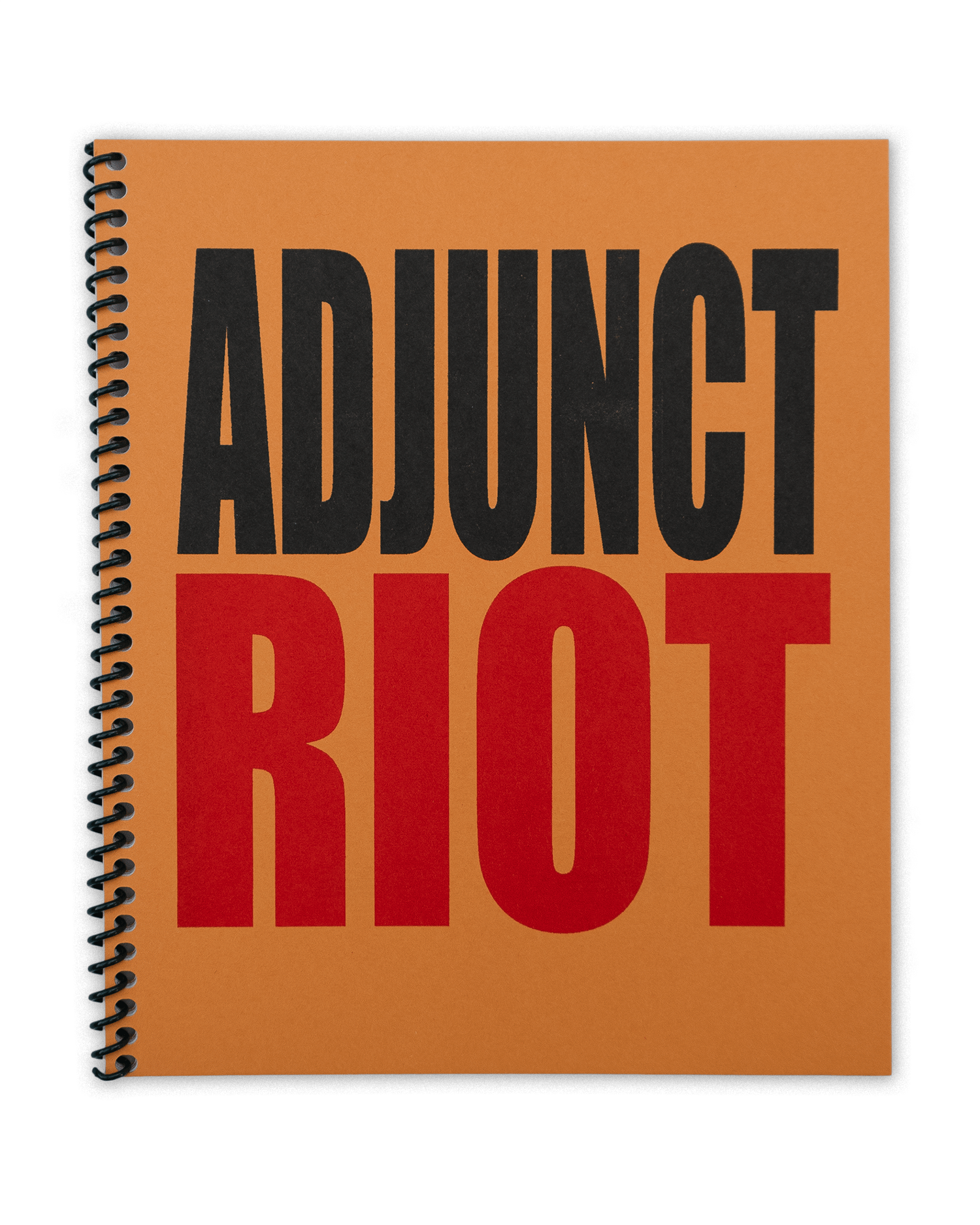 ADJUNCT RIOT: organized by Amy Fleming (2nd Edition)
ADJUNCT RIOT is a collaborative book project that compiles accounts of part-time, contingent life in American academia. Organized, compiled, and designed by Amy Fleming. Published jointly by Drum Machine Editions and Porch Possum Press.
PUBLICATION DATE: 1 May 2020
PAGES: 36
DIMENSIONS: 7"x8.25"
PROCESS: Risography
INK COLORS: black, bright red
PAPER: FPC Pop-Tone Orange Fizz, 100# cover; Construction Whitewash 70# text
EDITION SIZE: 22
SECOND PRINTING: 5 June 2020
EDITION SIZE: 50
Spiral-bound using dark green Envirokoil, a 95% post-consumer waste coil. Hand numbered by Amy Fleming.
AMY FLEMING is an Adjunct Professor at Florida State University College of Fine Arts. Tired of the corrupt and exploitative labor practices rampant in higher education, she designed Adjunct Riot as a platform for adjunct voices.
OTHER CONTRIBUTORS: Rita Alves, Carrie Ann Baade, Mr. J.P. Berger, Amanda Boekhout, Lan Freeman, Venise Lashon Keys, Nathan Pietrykowski, Michelle Ray, Shaun C. Whiteside.